P. Dough Pearl gift set 20-pac
Scandinavian Hobby

& Crafts since 1954

Standard delivery

FREE over 59£

365 day return policy

for members
Stock status at your store
We do not have physical stores in the UK and can therefore not show stock balances.
Panduro Pearl Dough Gift Set, clay incl. tools and eyes.
Wonderful, soft air-drying clay for children to play with. Self-hardening, smooth and soft lightweight clay/modelling dough, which retains its foamy consistency even after hardening. Play and shape anything you like; make little figures freely based on your imagination and feel the lovely consistency with your hands. Put the clay back inside the airtight containers for the next use, or if you want to save a figure, then simply leave it out and allow to air dry. To clean: protect table and textiles with plastic, as the clay can stick, leave marks and cause stains. Tools can be washed with soap and lukewarm water. Does NOT contain gluten.
Contents: 20 containers clay (10x40g + 10x28g), tools and eyes.
From 3 years.
Pearl: pearl dough - clay containing small granules that can be used as a colourful material to cover picture frames, figures etc. Adheres to wood, paper, card and plastic with a rough surface.
Warning! Not suitable for children under the age of 3. Contains small parts, danger of choking.
Warnings
Creative ideas
This is the place to find inspirational tips and ideas for what you can make with the product you are viewing.
DIY idea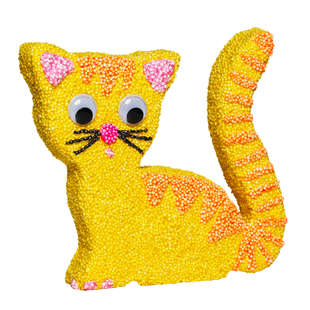 DIY idea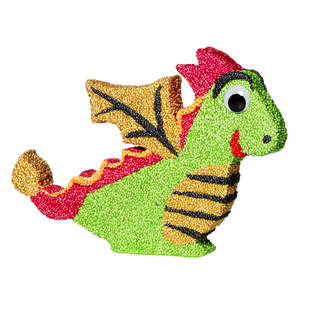 Tips for Pearl Dough Gift Set
You may also like
Shared happiness is double happiness! Get inspired by others @panduroofficial