Learn & Create - Watercolours
Scandinavian Hobby

& Crafts since 1954

Standard delivery

FREE over 59£

365 day return policy

for members
Stock status at your store
We do not have physical stores in the UK and can therefore not show stock balances.
Learn & Create - Watercolours, watercolour painting is a fun and relaxing hobby, and getting started is simple. It takes just five minutes to begin learning how to paint – and a lifetime to master. To provide you with information on the basics, we have also included high-quality and detailed written and illustrated instructions describing different techniques. Take the next step!
12 high-quality watercolour half-pans from Panduro´s own Watercolour series.
A4 watercolour pad, 180 gsm. 20 sheets.
12 round watercolour brushes with goat hair bristles. Sizes 1-12.
1 container of drawing gum/masking fluid, 1 piece hobby felt, 6 ml glue – use the glue and hobby felt to make a practical DIY case for your brushes.
Series
Learn & Create with Panduro
Causes serious eye irritation.
Keep out of reach of children.
If eye irritation persists: Get medical advice/attention.
If medical advice is needed, have product container or label at hand.
Warnings
Warning
Additional information
Contains CMIT/MIT (3:1) (biocide).
Creative ideas
This is the place to find inspirational tips and ideas for what you can make with the product you are viewing.
DIY idea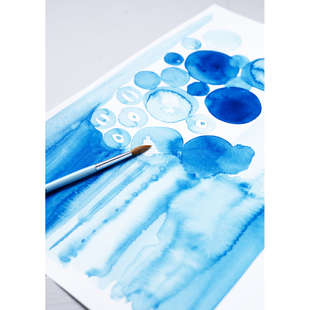 DIY idea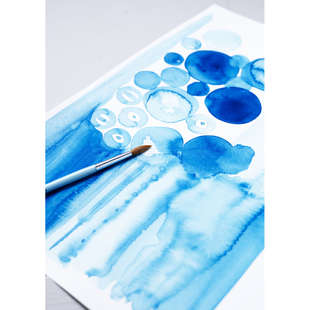 DIY idea
Tips for Learn & Create - Akvarell