Stencil 21x30 Christmas designs
Scandinavian Hobby

& Crafts since 1954

Standard delivery

FREE over 59£

365 day return policy

for members
Stock status at your store
We do not have physical stores in the UK and can therefore not show stock balances.
Stencil, plastic, 21x30 cm. With richly detailed, laser cut patterns. METHOD: Paint with a roller or stipple sponge (see item no. 920941, 516403, -04, -05), or our huge set of assorted hobby brushes: 516721). Attach the stencil with masking tape and hold down with your fingers (if needed) while painting. Use paint sparingly (to prevent paint from seeping beneath the stencil while you work). First, roll or stipple excess paint onto some paper towels or something similar before you begin painting inside the stencil. Tip! After removing the stencil, try painting the spaces between the designs, the outlines, or elsewhere free-hand. Some designs may be more suitable than others for adding more paint to create a design with more coverage. Assorted Christmas designs.
We have no additional information you may need in your creation.
Creative ideas
This is the place to find inspirational tips and ideas for what you can make with the product you are viewing.
DIY idea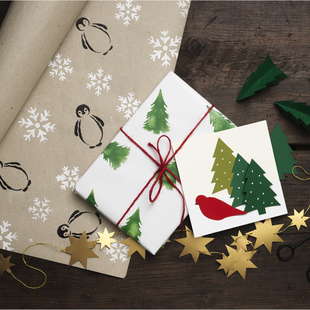 DIY idea

Tips for Schablon 21x30 Graphic
Shared happiness is double happiness! Get inspired by others @panduroofficial